The Team
MANAGEMENT TEAM
A key departure point for SGA is our philosophy which is based on SERVICE. We believe in strong Principal commitment to each project and the number of projects that the firm will undertake will be limited to that which can be realistically serviced. Architecture and construction is more than meetings and numbers - it is the sum of the aspirations of numerous participants of a wide variety of backgrounds and experiences which, together, can create winning compositions for both the balance sheet and the design awards. Further, we take the responsibility seriously that people build their lives in the environments which we create.
The Team is the essential building block of the project. Cooperation, coordination, and mutual respect and trust are the key components for success of the team. We believe that "pride of ownership" is important for everyone involved in the team. Attention to detail and the interactive process are two aspects in which we all strive and succeed under this team structure.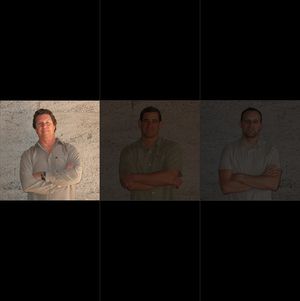 STEVE GAFFNEY, AIA, LEED AP
Principal | B. ARTS, Urban Studies and Planning University of California, San Diego, 1983
As founding principal of SGA, Steve brings three decades of experience in Architecture including planning, design and management of urban mixed-use, institutional, residential and civic projects. Under his direction, the firm has established an impressive portfolio of award winning projects in both the public and private sectors.
Steve is recognized for the extraordinary personal commitment he brings to each project along with his in depth understanding of the built environment, integrating sustainable technologies. His creative vision consistently inspires while providing enduring solutions to complex land development challenges.
Steve's extensive background includes well-honed skills in project conceptualization, definition, development and budget assessment. He is known for creating innovative solutions through application of emerging construction technologies and construction management expertise. He has garnered a reputation as a skilled team leader managing a wide variety of consultant teams.